OBE Public Webinar
Date: Tuesday 21 March 2023, 11am GMT / 2pm KSA
Topic: Open Finance in the MENA Region: Powering Regional Growth
Guest Speakers: Accenture, IFC, Tarabut Gateway and J.P. Morgan. Please see speaker bios below…
Organised By: Open Banking Exchange
Background
2022 was a seminal year for Open Banking in the MENA region. Bahrain and Saudi Arabia among others launched open banking services with many other jurisdictions rapidly issuing open banking regulation.
Implementation in the region is happening much faster than elsewhere. Entire ecosystems have been engaged in customer propositions from the beginning and the region will likely reap the rewards.
This OBE public webinar explored what makes the MENA region a petri dish of rapid innovation, how open banking has powered economic diversification and how the region has learned from the pitfalls of its open banking predecessors. You can now watch the full webinar on demand below.
Topics of Discussion
How is implementation of Open Banking in MENA differing from elsewhere?
What are the major policy drivers for Open Banking in the region?
How are banks responding to the Open Banking phenomena?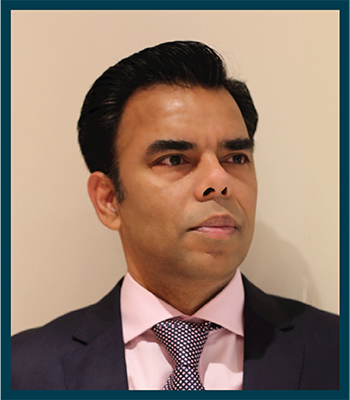 Amit Mallick

Global Open Finance Lead, Accenture
Amit is a Managing Director in Accenture and has 20 years of consulting and technology experience in Financial Services Industry with proven experience of driving results. He currently leads the Open Finance practice for Accenture globally and has strong subject matter expertise in Open Banking, Open Finance and the associated API economy and has published multiple white papers and thought leadership articles on these topics. In his current role, Amit has been engaged with the many of the top UK and global banks in addressing the Open Finance and Open API agenda and has been involved in multiple projects involving work around Strategy & Operating Model, OB program delivery, Developer Portals, API technology Enablement and API Ecosystem setup.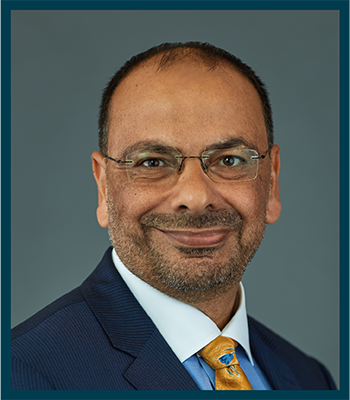 Mohamed Roushdy

Senior Consultant, Digital Transformation & Fintech, IFC
Member of Fintech Advisory Group, Arab Monetary Fund
Multi-faceted information technology professional with more than 20 years of extensive experiences in different industries and business segments, financial services (conventional, Islamic), conglomerate, real estate, consulting/advisory services, and software services, attaining 15 years' experience as a Chief Information Officer & CXO advisor in leading organisations in GCC. Demonstrated success leading and fostering teams in completing major business and digital transformation programs conforming to unique and challenging goals and timelines while keeping Customer Experience and Innovations as a key pillar. Solid background and knowledge in Technology, different business industries, financial services as well as strategic management. Charted success constructing the IT organisation and systems of four financial services start-ups (Banks) in MENA as well the first conversion ever for conventional to Islamic Bank.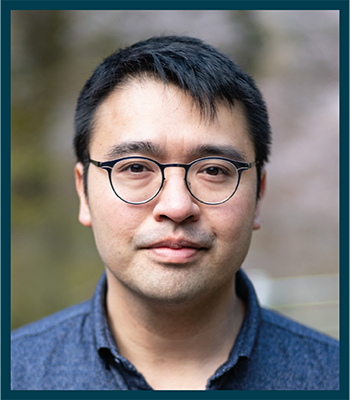 Nino Ocampo

Chief Product Officer, Tarabut Gateway
Nino Ocampo is a digital product leader with 20 years of experience building digital products & platforms that have been used by millions of customers around the world. He has a strong history of building & scaling high-performing product teams across multiple markets; leading these teams to pursue new and creative ideas that are then successfully implemented at scale. Nino joins Tarabut Gateway to help build a MENA financial ecosystem where data-sharing results in a win for all players. Nino is passionate about exploring new methods to use and harness data to transform customer experience and has transferred this passion into every role he has led throughout his career. Most recently at TransUnion, Nino led Open Banking for the UK & Europe business, driving a customer co-creation strategy that doubled TransUnion's Open Banking customer base in just 6 months. Prior to TransUnion, he worked at HSBC in leadership roles across multiple markets in Asia, North America and the UK.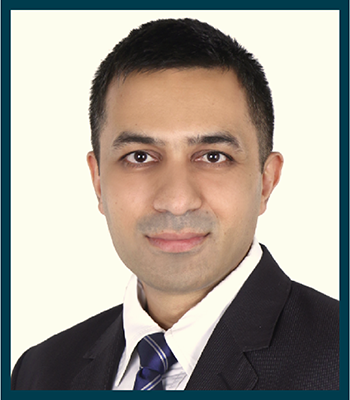 Sandeep Dhawan

Regional Head of CEEMEA Product Management - Payments, J.P. Morgan
Sandeep is currently regional product head for payments across the CEEMEA (Central and Eastern Europe, Middle East and Africa) region at JP Morgan Chase Bank. He based in Dubai, UAE. He leads a team of 11 product managers and is responsible for payments, receivables, liquidity, FX, channels, and merchant services product suite. Prior to this he worked for HSBC in global liquidity and cash management. He has also held senior roles at IBM and Cognizant Technology. Sandeep possesses over 17 year's experience in corporate transaction banking in HSBC and JP Morgan across Asia and the Middle East. He holds an MBA in Finance and Strategy and a certICM from the Association of Corporate Treasurers.